Don't go it alone
Your home, it's probably the biggest purchases & assets you'll own in your life. It's your little piece of the country and most of us want to transform our living space into the ideal; our dream home.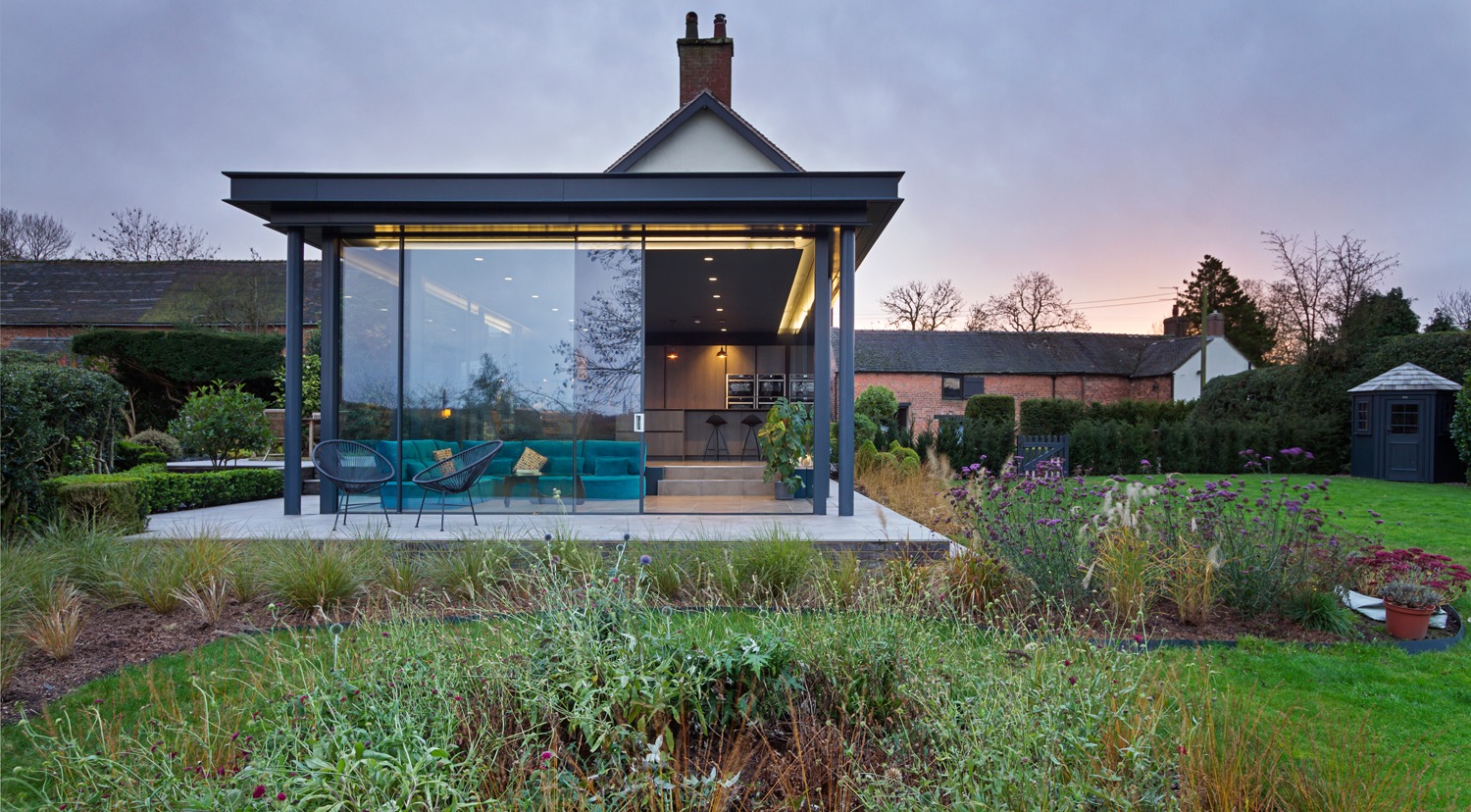 So when it comes to planning major alterations, extensions or even building a brand new home, you need to get the very best team together to plan, design and build your project in the most efficient way. Recruiting a great architect should therefore be your first point of call.
Many of us have been inspired to transform our properties by architectural reality television shows. Amidst the excitement of the prospect of starting a new venture, you may think that a building project can easily be taken on as a novice and succeed. Right?
Wrong, the reality of fulfilling the role of client, designer and project manager all by yourself is not as simple as you may think! We often witness such programmes the stresses of people as they battle their own inexperience to overcome a mammoth set of challenges. It could all be much better organised.
Why take unnecessary risks with your largest asset, your home? Even the smallest mistakes could equate to big costs!
When embarking on any building project it is important to be a realistic and focus on what you do best.
Remember, you're not a superhero. Be pragmatic, set yourself achievable goals and use the professional knowledge and experience of an architect. An RIBA Chartered architectural practice will help to realise your project aspirations safely, guiding your through the design and construction process, on time and within budget (if not under).
What does an architect do?
Many people do not understand the full benefits of working with an architect, sure they design, but what else?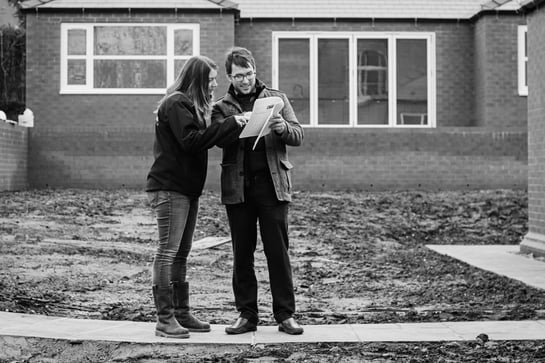 There's much more to it than doing a few drawings! Architectural services extend well beyond the paperwork. A good architect will provide you with all of the architectural services that you require, for any stage of your construction project. They'll bring value for money to the development, imagination and design flair, project management, for peace of mind that your scheme is heading in the right direction, whilst keeping a watchful eye on your budget!
A good chartered architect will...
Advise and help you to develop your brief (your wish list) by understanding you & your family. This will help them to make your vision a reality, considering the site, your taste, lifestyle and your budget.

Incorporate innovative and imaginative design solutions that work for your project, reducing costs, & generating ideas to add value to your property.

Prepare drawings and documents to submit for planning approval to achieve permission upon the first submission saving time, stress and money.

Submit drawings for Planning Approval on your behalf and liaise with the planning authority to provide additional information if required.

Once planning approval is achieved they will prepare technical drawings for Building Control Approval.

Advise on quality consultants and contractors.

Assemble the project team, finding the best consultants / contractors to do the job with the available budget and timescales.

Co-ordinate and lead your project team through the design and construction process safely in accordance with up to date legislation until completion.

Manage time, the process, people, problems that may arise and most importantly, your budget!

Bring added value to your scheme to maximise your investment.
Peace of mind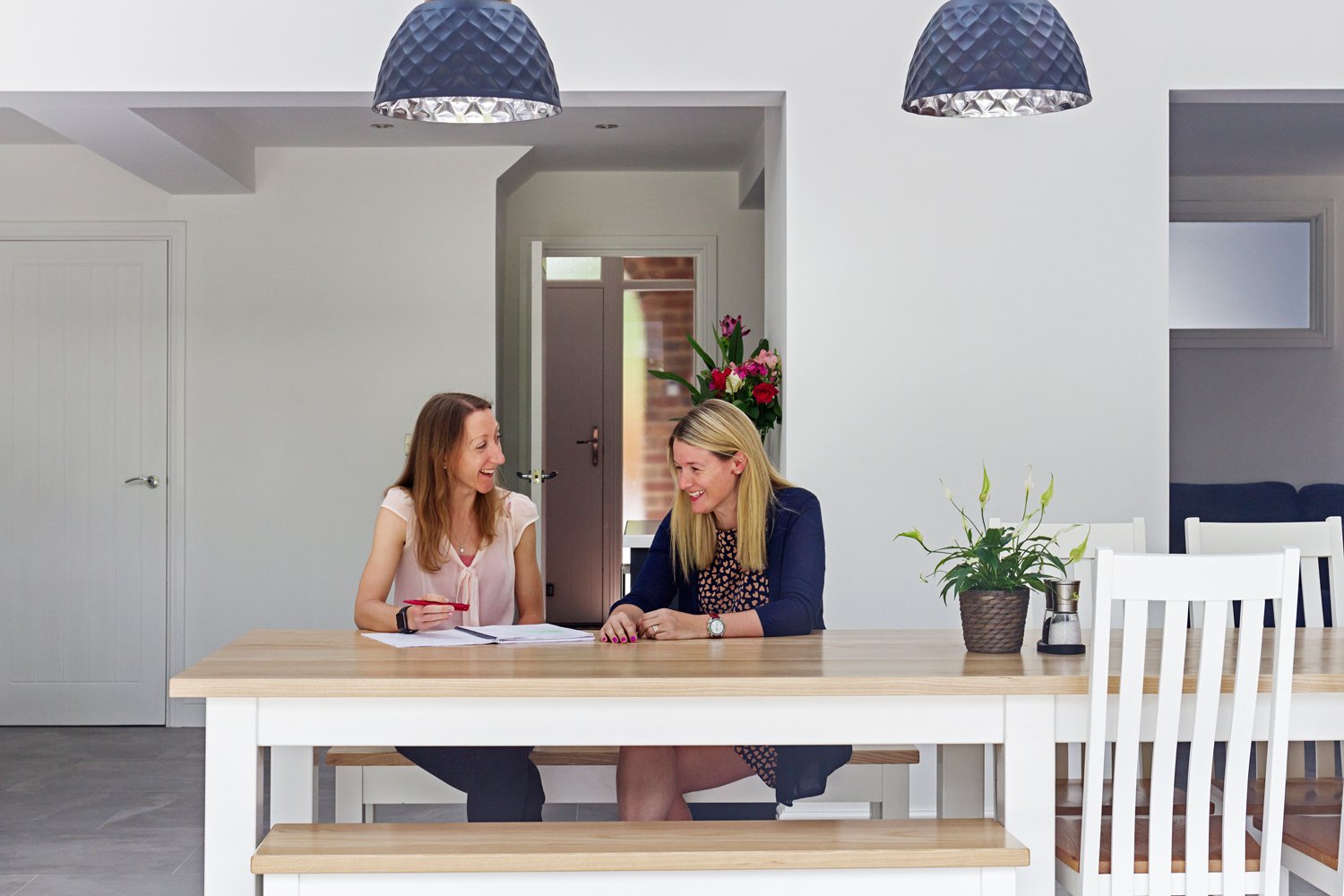 Architecture and construction are extremely complicated and detailed. This is why an architect spends seven years in education. However, it doesn't stop there, as a chartered architect they are obliged to undertaken a specified number of hours in continuing professional development, strengthening and keeping their knowledge right up to date.
The term 'Architect' is actually protected by UK law. Architects must be registered with the Architects Registration Board (ARB) and only architectural practices registered with the Royal Institute of British Architects (RIBA) can be called an RIBA Chartered Practice, if they follow a further set of professional practice requirements.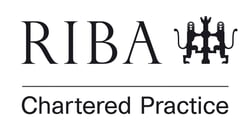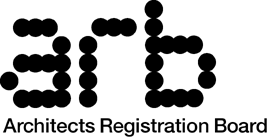 An RIBA Chartered Practice is a mark of excellence and assurance of the Practice's quality, design excellence and service. You can rest assured that by choosing an RIBA Chartered Practice they must have the appropriate Professional Indemnity Insurance (PII), an effective quality management system, such as ISO, a health and safety policy and a sound environmental policy.
A good RIBA Chartered Architect will make the process seem extremely easy. They will be able explain and answer your questions for you to understand complex issues. More importantly, their experience and direction will make the project enjoyable! You will be able to focus on the most important role of the project, that of simply being the client!
Risk management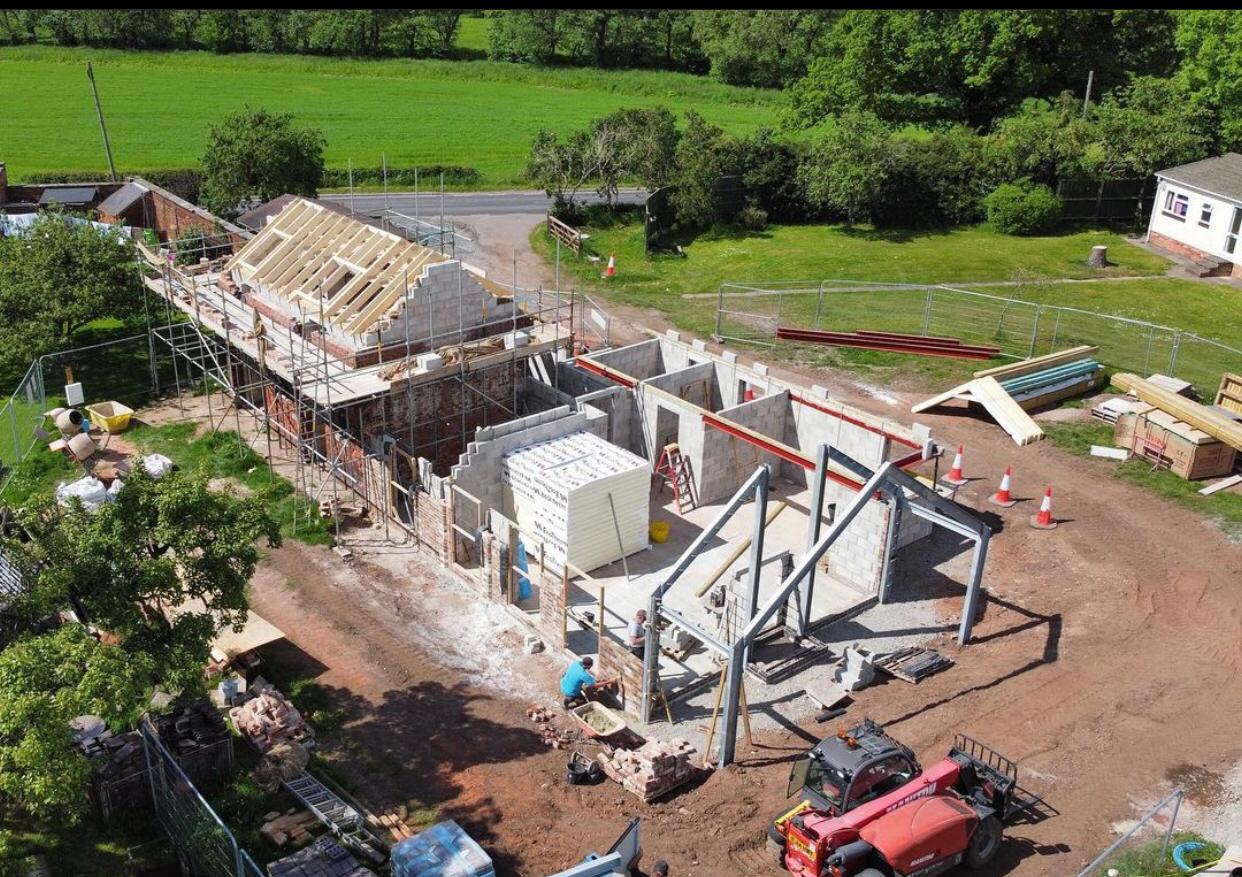 Architects are key to managing your risk. They will not only advise on suitable contractors for the project, but will put in place a contract which they will manage throughout the construction. The contract ensures that the contractor is paid on time, but also that the client pays no more than the value of the works completed to any point in the project.
All eventualities will be accounted for in the contract, for example, what happens if the contractor delivers a project late, or the quality of work is unacceptable or they don't turn up on site at all! It defines payment terms, the resolving of defects and the settling of the final account.
The bigger picture
A good architect will be a people person, a good communicator, and they will take time to understand the client's situation, and their vision for a successful project. Understanding the client's needs enables the architect to design in a way that results in a building that exceeds expectations, and is a pleasure to experience.
Using an architect is a valuable asset to any project. Through experience and training they have a very unique ability to see things from the widest possible perspective. They focus in on very small things that make a real difference to the project while maintaining a view of the impact on the whole project.
So, allowing an architect to get to know you better is a major benefit when creating a space that works for you and your family. For example, an architect will,
want to understand how your family lives and works?

where you spend most of your time?

where do you go if you have muddy boots when you come in?

where will they be cleaned and stored?

what are your daily living patterns?
This information will help them to create a home that works for you and one that you can enjoy. The design will ensure the flow of your home, considering aspects such as,
the optimal location for services,

where to place artificial lights,

where will natural light come from?

where to take advantage of sunlight?

which way should a door open? Or should there be a sliding to door to maximize space?

where should the down pipes be located to improve the external aesthetic appearance?

where to locate electric fixings and the boiler etc?

if the toilet can be seen when the bathroom door is open?

is there a view whilst you're washing up?

Storage, storage, storage. So that you don't wonder where the cupboards are at completion.
As you can see they will encompass the whole living experience into your design!
Professional problem solvers
Using an architect means you have a professional with experience of the design, planning, and construction of many different types of buildings lots of times before. Architects are very experienced in solving design problems, and through their service ensure that many construction and project problems never happen saving time and money.
Working with a chartered practice of architects you will benefit from the shared experiences and training, ingrained in their processes and procedures. Their knowledge will drive efficiency through a project and help you to avoid the pitfalls that are present on all projects from numerous aspects.
Sticking to a budget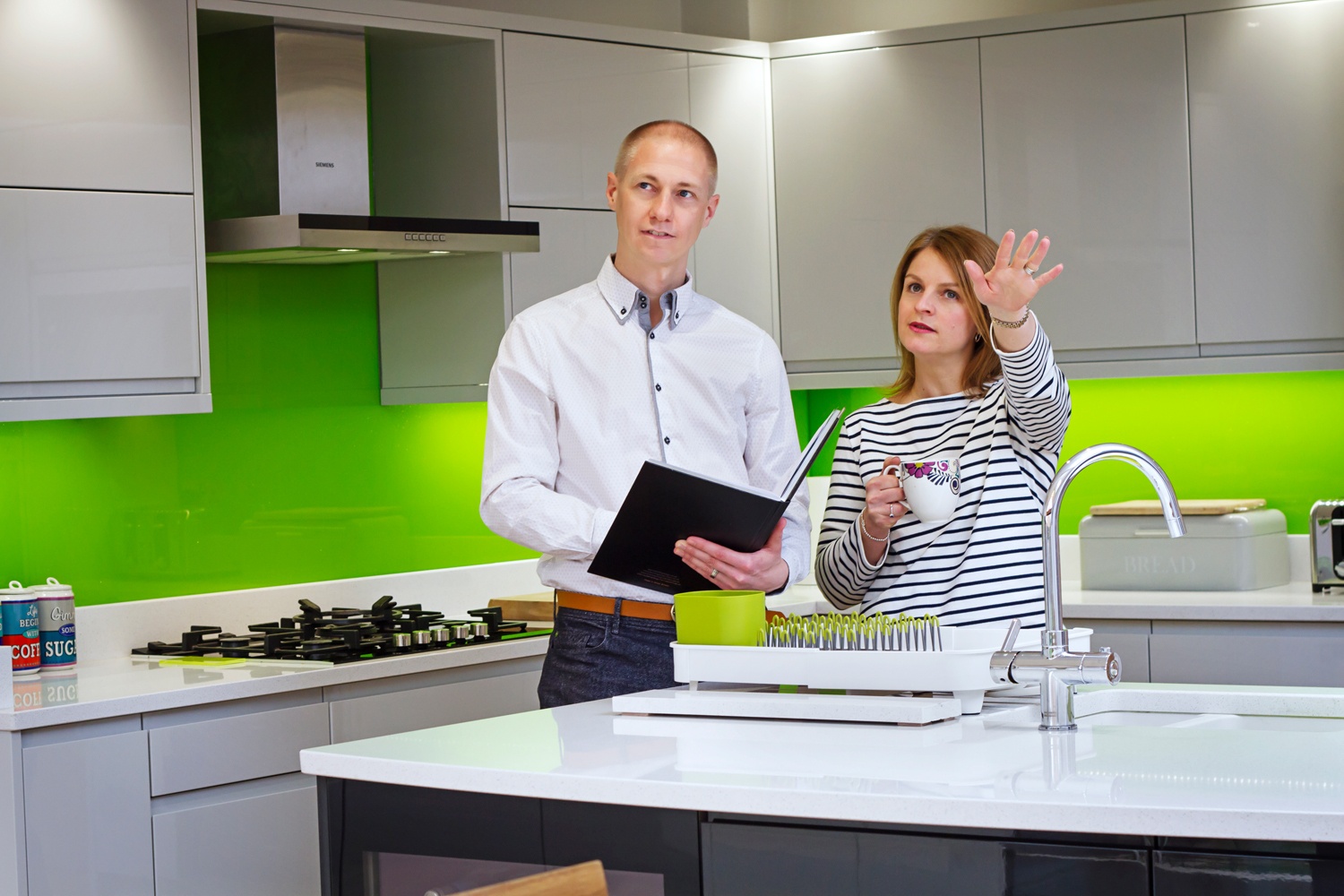 Without the professional services of using an architect, understanding the costs of construction can be overwhelming and can quickly spiral out of control. Before a project begins an architect will often sense check budgets to ensure that you aren't over committing on a project. You need to be honest and realistic about what you can actually afford.
A good architect will not exceed your budget to impose their own tastes and ideas on your project. They will ensure that the budget is spent wisely, and a good architect will make design choices and develop details that have a multiple of purposes as well as enhancing a space.
Architects will often advise on the necessity, and scope of other consultant's services, as well as obtaining competitive quotations from suitably qualified consultants ensuring the best services at a good price. They will normally co-ordinate the designs to ensure the whole scheme works as one, and manage the flow of information from consultants to bring designs together in a timely manner.
It's worth noting that, getting the very cheapest service from say, a plan drawer, means that you won't benefit from all of these aspects and safeguards of employing an RIBA Chartered Practice. This can be a false economy, as a good Architect will pay for themselves many times over and prove to be a sound investment.
Health & safety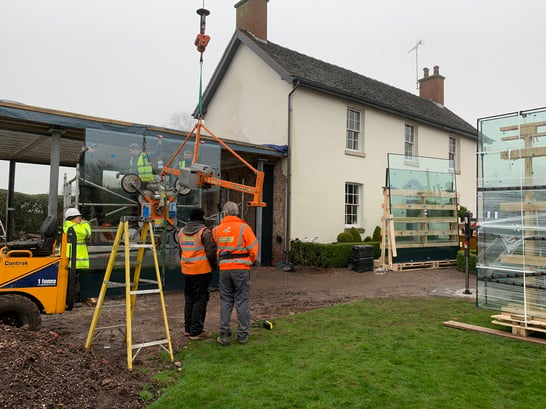 Another key aspect of the architects work, will be to plan a project that has an acceptable level of health and safety risk in construction and subsequently operation of the building. Using an architect's services will ensure that your project adheres to the latest health and safety legislation, and that you're aware and understand your responsibilities as a client.
During construction an architect will observe site activity, and will identify any particular risks that need addressing to ensure that everyone stays safe.
Click here to find out more about a client's responsibilities take a look at our blog regarding Construction Design Management 2015 (CDM).
Architects add value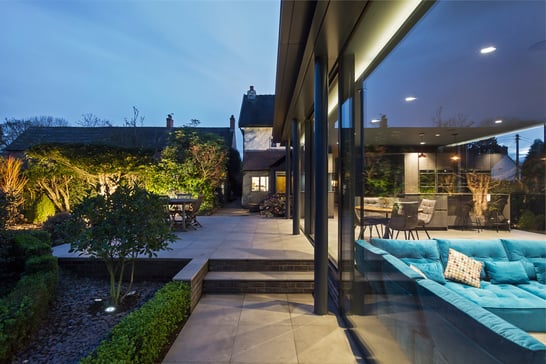 n short, without the expert knowledge, experience and protection of using an architect, your building project is an extremely high risk venture.
Working with an architect will get you a special, bespoke building tailored to your needs that maximises the value of your site with your available budget. Using all of their experience and professional accreditation manages your risks and avoids potential problems, giving you a building that either costs less, or is a much better building for your money.
At project completion, you will enjoy the experience of your new building, unstressed, and without many of the battle scars carried by others.
Click to edit your new post...