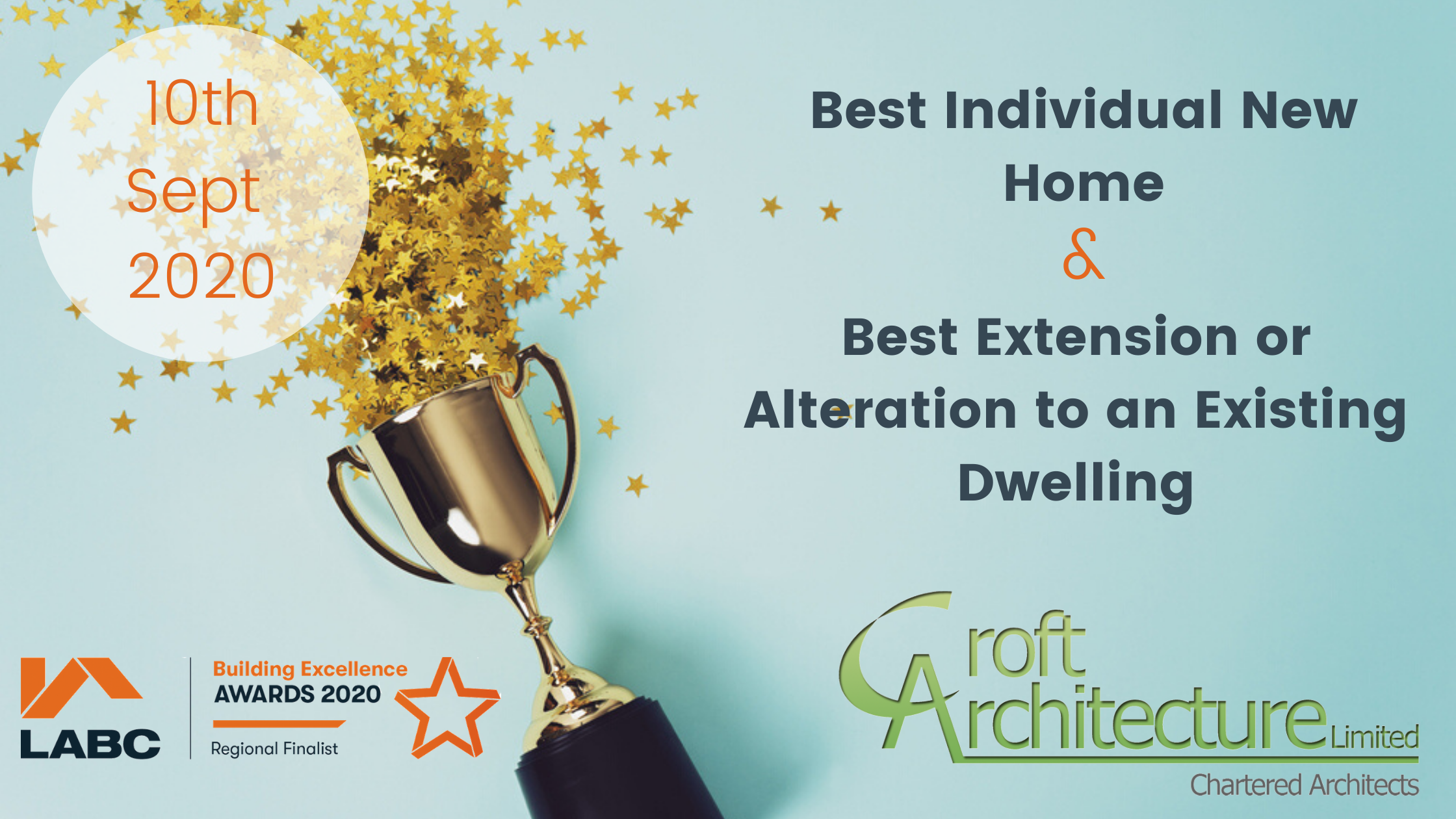 West Midlands Local Authority Building Control Awards 2020
We've not only been shortlisted once, but twice!
We're extremely pleased to bring news that for the second year running Croft Architecture have been shortlisted as a finalists within two categories with two separate projects within the West Midlands Local Authority Building Control Awards 2020.
What are the LABC Awards?
You may have read all about the awards in last years blog, but if you haven't or you need a little refresh regarding what it all about, here's a quick recap.
The LABC Building Excellence Awards highlight projects where architects and project teams have had a particularly challenging or complex technical or construction issue with a scheme, or maybe even building site constraints. The awards provide the opportunity to show how problems have been solved through a variety of creative solutions, from communication and teamwork, to innovative designs and professionalism, that ultimately have led to a safe, sustainable, high quality, successful construction projects.
Which categories are we shortlisted for?
We're pleased that both of the entries that we submitted into two different categories have been successfully shortlisted in the following categories;
Best Extension or Alteration to an Existing Dwelling

Best Individual New Home
Which projects have been shortlisted?
Best Individual New Home
We submitted A Traditional Self-Build With A Sustainable Twist as an entry for Best Individual New Home. We're pleased that the judges have recognised that this project is finalist material. Our clients initially approached our team wanting a solution to the awkward layout and the poor the thermal efficiency of their property. They had both recently retired and wanted to reduce unnecessary utility and maintenance costs, whilst creating a home with a more inclusive design, to ensure that everyone can get to and move through their home on equal terms regardless of ability.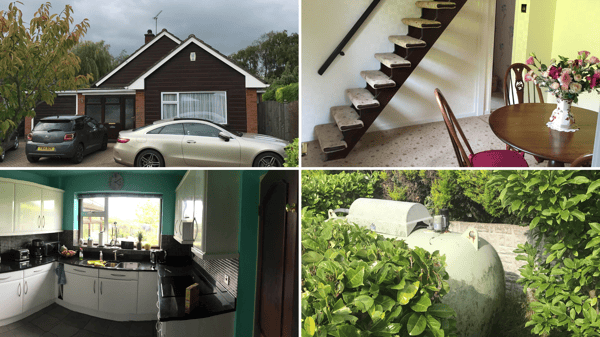 During our initial conversation with the couple it was clear to us that it would be difficult to achieve what they wanted from the project by renovating their existing bungalow. We could see that they would get more out a replacement dwelling so we advised that the logical progression would be to replace their existing property with a completely new dwelling to realise their aspiration.
Upon completion they now have more than they set out to achieve from the beginning of the project. At the outset they initially wanted to extend and renovate their existing property. Their home now has level access throughout the ground floor, inside and out.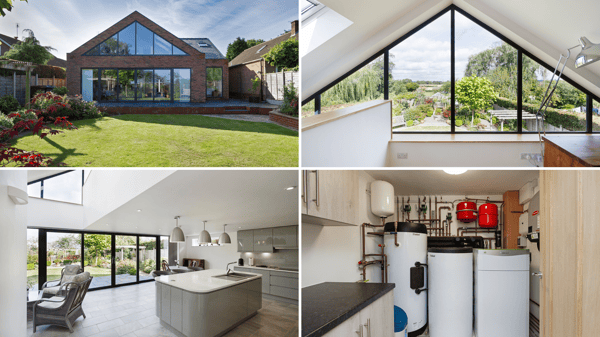 We've substantially increased the size of their home using no more than the original footprint of the existing property. The volume gained has allowed them to add an extra bedroom and they now have three double en-suite rooms to enable more guests to stay.
Building a new home has created the opportunity to ensure that their new dwelling performs brilliantly in terms of thermal capacity. The upgraded thermal performance has drastically improved the usability of their new home, allowing them to comfortably use all of the rooms during any month of the year. They are no longer reliant upon fossil fuels to provide an energy source for their home, producing their own sustainable energy to reduce their annual energy bills.
Their new modern home now combines bright open accessible spaces with secluded, hidden areas, designed to make the most of their private rear garden and the landscape beyond.
Find out more here.
Best Extension or Alteration to an Existing Dwelling
We have also been successfully shortlisted as s finalist is for Best Extension or Alteration to an Existing Dwelling with the Extension & Renovation to Transform A Dated Detached Into A Stylish & Unique Forever Home.
You may recall from our previous blogs, that we have been following our clients', as they journeyed through the process of buying a house, extending and renovating.
We've guided them through the development since the very beginning, from when they first decided to create their own individual long-term family home. We have tracked their progress through a series blogs which take closer look at the reality of undertaking a major home building project, experiencing the ups and downs a family.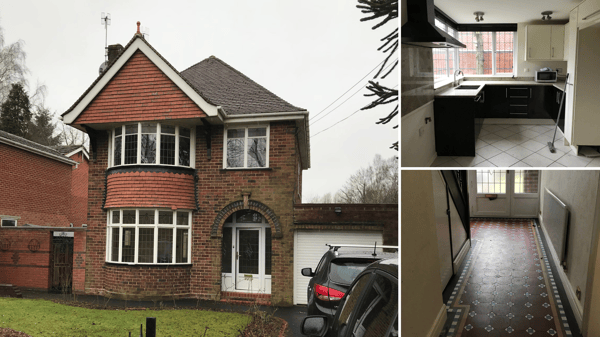 Now that their home is complete, we're thrilled that their project has been shortlisted within this category. The dwelling has come along way from it's humble beginnings as a dated three-bedroom detached house. It;s now been transformed into a five bedroom, light and airy contemporary space, that's bespoke and perfect for the whole family to grow into.
Click here to follow their journey from the beginning or find out more about the completed project here.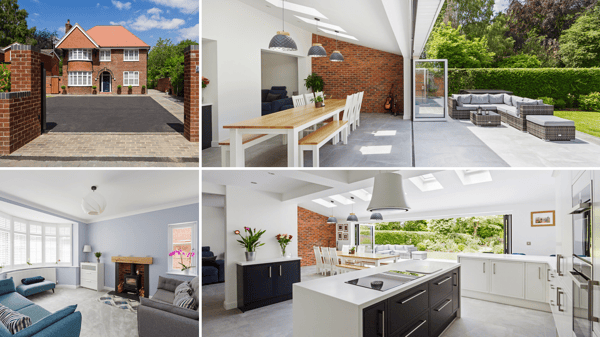 When is awards night?
Winners will be announced at the LABC West Midlands Awards 2020 digittal ceremony on Thursday 10th September. We're not too sure how the event is being hosted yet, but hopefully we'll be able to get the team together for a socially distanced virtually celebration via Zoom or Teams with our LABC hosts.
In the meantime we have everything crossed for two successful awards this September and we'll be sure to let know the outcome of the event.
Be the first to hear more - enter you details below to receive all of the posts direct to your inbox.