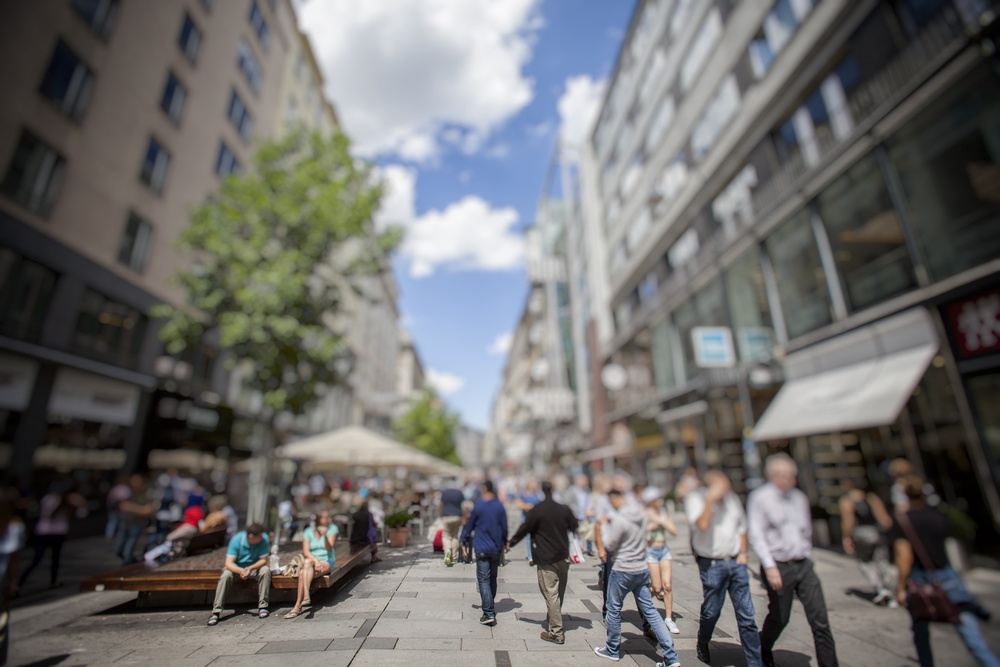 A holistic approach to design can bring together architecture of the surrounding area and the landscape, as Sara Whitehouse from Broxap explains.
Architecture is not only important when designing buildings, but also when planning a landscape or outdoor space. It is essential that the area between buildings is also designed to a high standard.
The High Street has been in decline with more people choosing to shop online, however, a simple change could benefit everyone. A campaign – Stand Up For Sitting Down (SU4SD) launched by Anchor Housing Group, highlights that there is a lack of seating, which can discourage people from visiting a High Street. Anchor's national initiative aims to improve people's access to their local shops by increasing the amount of seating available to those who need it.
The Stand Up For Sitting Down Campaign (SU4SD) is asking retailers to provide adequate seating instore for those who need them. Seating on the High Street or in other public spaces could also be beneficial too. It will allow elderly people to have a rest, whilst enjoying the outdoors.
Benches and seats can be combined with other items of street furniture such as planters, to improve the overall environment of a High Street or outdoor space. A well designed landscaped area could turn High Streets into inclusive community hubs. This would also help with social inclusion, and prevent rising rates of loneliness, especially within the older generation.
By making more seating available, shops, high streets and retail parks could welcome an increase in footfall. Currently, 1.7 million older people feel shut out of the modern high street. It is estimated that by 2030, one in five of the UK population will be over 65 so it is important to act now. Shopping provides people the opportunity for social contact, reducing loneliness, exercise, enjoying the outdoors and regaining independence.
High Streets and town centres have historic significance as a focus for social and communal activities. Investing in street design to include more seating, can improve the overall experience for communities as well as providing benefits for businesses too.