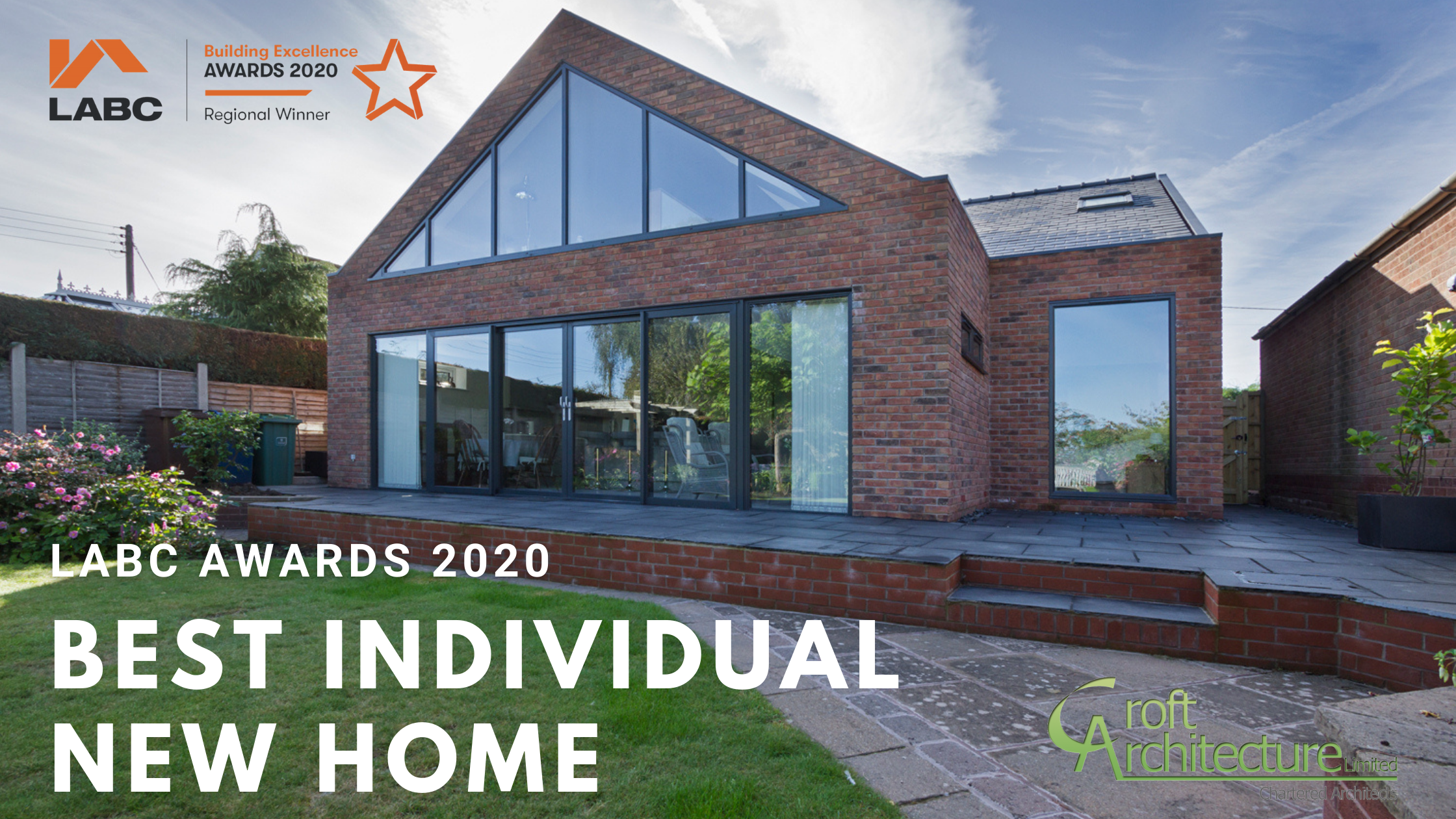 West Midlands Local Authority Building Control Awards 2020
In April we were extremely pleased to bring news that Croft Architecture had been shortlisted as a finalists within two categories for two separate projects within the West Midlands Local Authority Building Control Awards 2020.
We're pleased that both of the entries that we submitted into two different categories were successfully shortlisted in the following categories;
Best Extension or Alteration to an Existing Dwelling

Best Individual New Home
And the winner is...
The awards ceremony was presented virtually this year due the coronavirus and the need to social distance. This mean't that although we couldn't raise a glass of something chilled and applaud our fellow nominees, it did mean that the whole team could watch together from the comfort of the office over lunch with a cuppa and a butty in hand. We all tuned in together for the result at 1pm on 10th September and waited with anticipation as the virtual ceremony was aired. Had both projects been successful?...
We didn't have long to wait. The first category to be announced was Best Extension or Alteration to an existing dwelling. It was disappointing to hear that our project Extension & Renovation to Transform A Dated Detached Into A Stylish & Unique Forever Home hadn't been selected as the winner in this category, however, we all knew that we'd done extremely well to be shortlisted in the final.
The video rolled through the next few categories, and then we were up, 'Best Individual New Home'. The highly commended project was revealed first and it looked very impressive, and then we knew the competition was tough, would our project win? The big reveal was seconds away, had we won? Yes!!! We had!!! Croft Architecture - 'Best Individual New Home' - We rose to our feet in elation!!!
We are therefore extremely pleased to say that Croft Architecture has won' Best Individual New Home' at the West Midlands Local Authority Building Control Awards 2020 for A Traditional Self-Build With A Sustainable Twist. You might say that we're slightly pleased. 😀
Here's a quick recap of the winning project.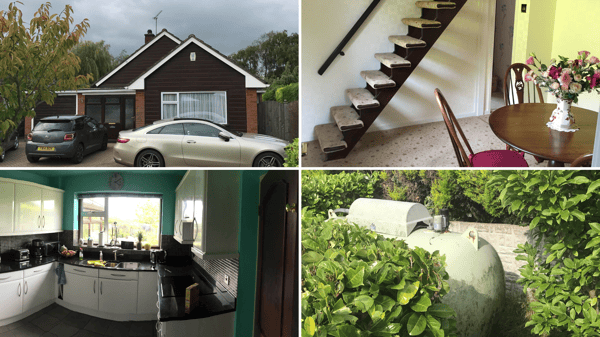 Our clients initially approached our team wanting a solution to the awkward layout and the poor the thermal efficiency of their property. They had both recently retired and wanted to reduce unnecessary utility and maintenance costs, whilst creating a home with a more inclusive design, to ensure that everyone can get to and move through their home on equal terms regardless of ability.
During our initial conversation with the couple it was clear to us that it would be difficult to achieve what they wanted from the project by renovating their existing bungalow. We could see that they would get more out a replacement dwelling so we advised that the logical progression would be to replace their existing property with a completely new dwelling to realise their aspiration.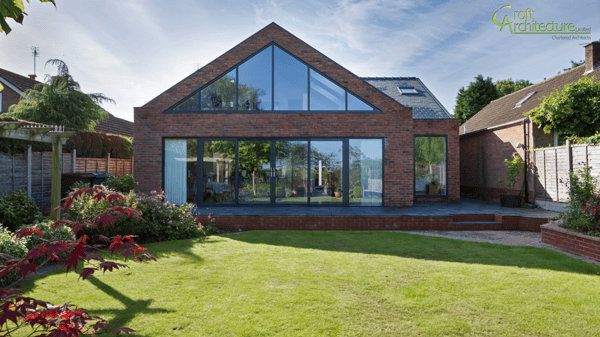 Upon completion they now have more than they set out to achieve from the beginning of the project. At the outset they initially wanted to extend and renovate their existing property. Their home now has level access throughout the ground floor, inside and out.
We've substantially increased the size of their home using no more than the original footprint of the existing property. The volume gained has allowed them to add an extra bedroom and they now have three double en-suite rooms to enable more guests to stay.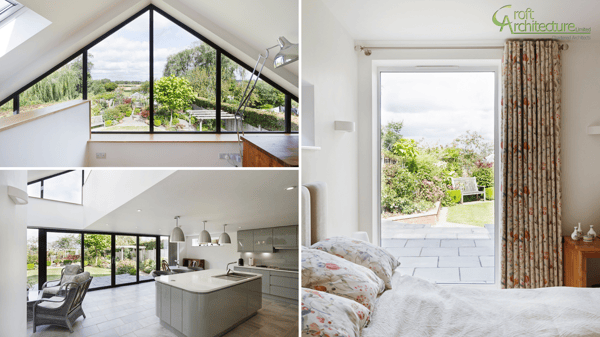 Building a new home has created the opportunity to ensure that their new dwelling performs brilliantly in terms of thermal capacity. The upgraded thermal performance has drastically improved the usability of their new home, allowing them to comfortably use all of the rooms during any month of the year. They are no longer reliant upon fossil fuels to provide an energy source for their home, producing their own sustainable energy to reduce their annual energy bills.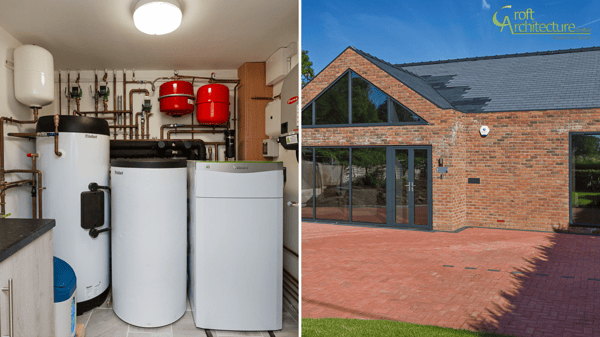 Their new modern home now combines bright open accessible spaces with secluded, hidden areas, designed to make the most of their private rear garden and the landscape beyond.
Find out more about the project here.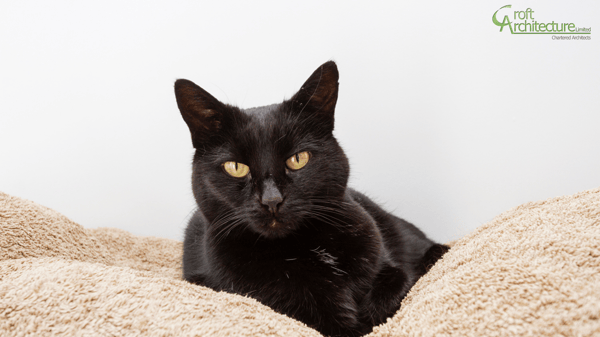 What are the LABC Awards?
You may have read all about the awards in our previous blogs, but if you haven't or you need a little refresh regarding what it all about, here's a quick recap.
The LABC Building Excellence Awards highlight projects where architects and project teams have had a particularly challenging or complex technical or construction issue with a scheme, or maybe even building site constraints. The awards provide the opportunity to show how problems have been solved through a variety of creative solutions, from communication and teamwork, to innovative designs and professionalism, that ultimately have led to a safe, sustainable, high quality, successful construction projects.
The LABC want to recognise good technical work and good people within the building industry and we feel that being part of the awards is a fantastic achievement. We'd like to congratulations the whole project team and our client's on the success of this scheme and to all our winners, highly commended and shortlisted finalists.
We're pleased to share our winners and finalist certificates for Best Extension or Alteration to an Existing Dwelling with the Extension & Renovation to Transform A Dated Detached Into A Stylish & Unique Forever Home.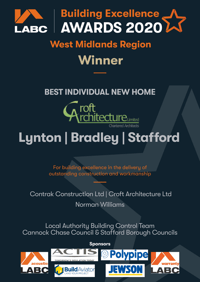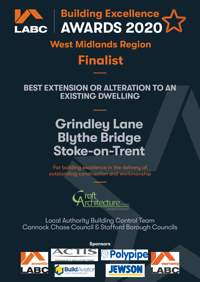 We look forward to our winners trophy arriving soon and we're delighted to have been part of the virtual celebrations. More importantly it's great to have been recognised for our achievements. We are looking forward to the prospect of gaining further professional awards in the years to come for our growing portfolio of exciting projects.
Be the first to hear more - enter you details below to receive all of the posts direct to your inbox.