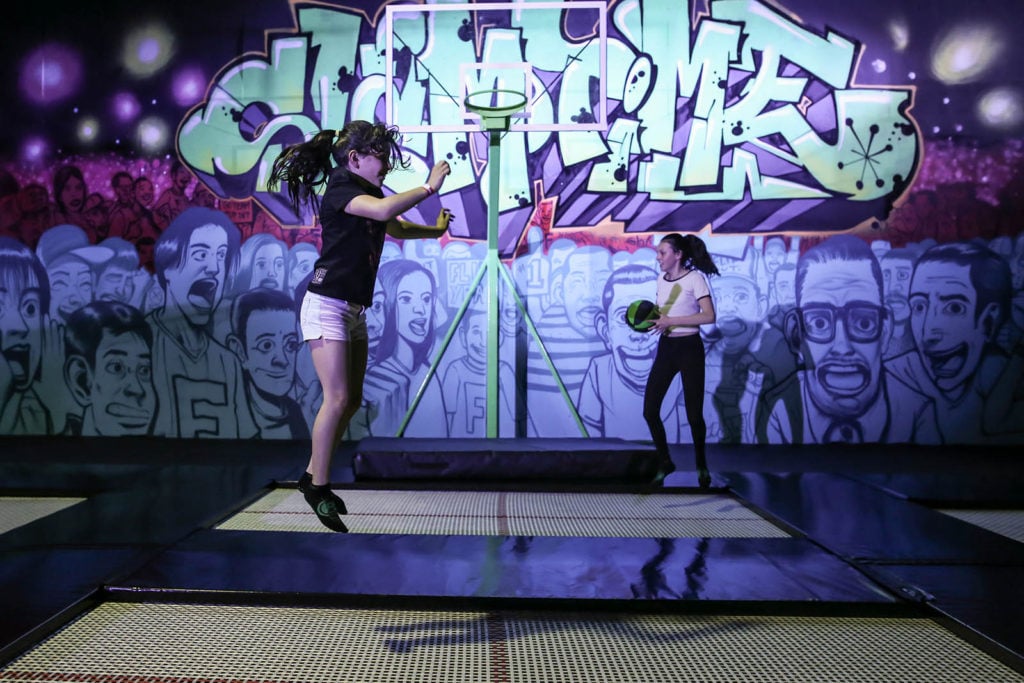 Flip Out Stoke: A new exciting leisure experience
We are pleased to bring news that planning approval has been granted for the conversion of the empty City Link warehouse on Stone Business Park, Staffordshire, for Flip Out Stoke Trampoline Centre.
The former City Link warehouse that currently stands redundant on the Stone Business Park, is a perfect blank canvas to transform the empty building into an impressive new recreational facility within minutes of the canal town of Stone.
What is Flip Out?
The concept of Flip Out Trampoline Centres offers so much more than just a trampolining club.
Flip Out aims to provide a unique and fun experience for all, no matter the purpose of their visit, whether they've arrived for a highly intensive session to improve their skills, going to a children's party or simply sitting back and relaxing with friends in the café.
There's something for everyone, no matter their age or their reason for visiting. The Flip Out experience will delight all.
The design for the new modern, light and spacious environment of Flip Out Stoke, overcomes the stereotypical noisy and boring play centre environments for the mums, dads and grandparents.
Instead the scheme intends to emulate 'Flip Outs' ethos', of fun filled, high energy experiences that entertain not just children but people of all ages, in an engaging environment whilst considering the needs of spectators.
Flip Outs' ethos
The conversion of the Flip Out Stoke will provide essential recreational space and facilities, whilst modernising the empty existing building to create an exciting yet safe environment for health, fitness and more importantly 'fun'.
The proposed scheme will create a fresh modern leisure facility for Stone establishing a new "Social Hub" within minutes' walk of the town centre. People of all generations will be inspired to maintain a healthy lifestyle, whilst creating an exciting new 'hub' to meet, exercise and have a good time.
Safety first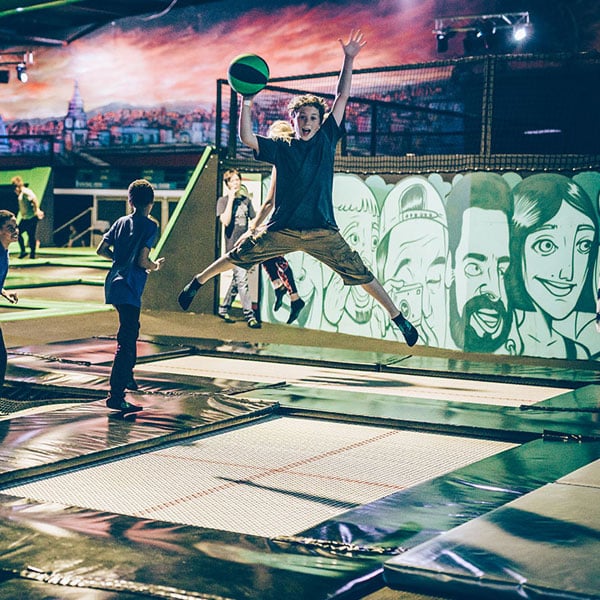 Safety is of the essence to Flip Out. The design for the new arena fuses the mix of 'Flip Outs' character' with the all essential safety features, equipment and areas.
Jumpers will be greeted by a spacious reception area where they can simply check in to bounce using the latest iPad registration system, receive their entry wristband and to purchase their all essential none slip safety socks for the ultimate bouncing experience!
To ensure that all new jumpers Flip Out in style, but safely, a new focus area has been designed to deliver a safety briefing video, before releasing each new wave up to 120 bouncers for their hourly springy session.
Flip Out in style & soon
The team at Croft Architecture has worked extremely closely with Flip Out to rapidly propel the project forward at a swift pace, gaining planning permission for the change of use within a short time frame and progressing the scheme forwards to reach Flip Out's target opening date of mid-December.
Within a couple months people will get the first glimpse of the newly converted fun filled Flip Out Stoke Trampoline arena.
A radical transformation
Jumpers will be greeted by a radical transformation of an awe inspiring space that uses Flip Outs' vibrant and exciting colour scheme.
Greens and blacks combined with galvanised finishes will produce an urban feel to the trampoline arena conveying Flip Outs' ethos of a cool fun filled experience.
The large modern indoor arena will have a variety of designated zones for the wide range of activities and age groups combining play with health and fitness.
Flip Out Stoke offers so much more:
Children's trampolines and safety foam pit.

Adult or larger trampolines and safety foam pit.

3 walled runners to create the ultimate bouncing experience from floor to wall.

'Slam Ball' where jumpers can practice their bouncing & basketball skills all at once with trampolines and basketball hoops!

Half Pipe Walls for the ultimate bouncing experience to try out new skills.

Little Ninjas and Adult Agility classes give you the chance to spread your wings to learn new flips and tricks to bounce in style.

The DJ Booth provides the all essential background music in the evening to inspire jumpers moves.

Party in style with Flip Out Stoke in a purpose built party rooms.

Calm and relaxing café & spectator's area.
Flip Out on another level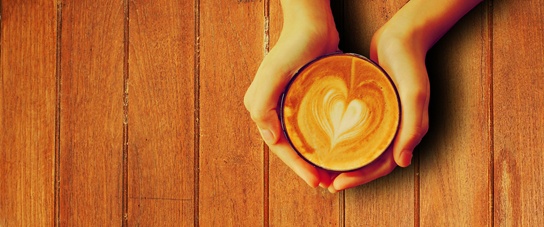 It was important for Flip Out Stoke to create a specific environment tailored to the needs of the mums, dads, grandparents and spectators, to sit back, relax, and converse in calm environment, whilst still keeping a watchful eye out to ensure the safety of their youngsters.
The new formation of a mezzanine floor will provide extra space over the ground floor facilities, creating a fantastic enclosed double height viewing area to sit back, relax and enjoy watching the thrills and spills below.
The design of the café area aims to create of a truly different feel from the excitement and energy below.
There's much more to the café experience than just buying a coffee or cup of tea to drink. We understand that it's a social experience and a chance to relax, chat or even catch up on work whilst the youngsters have fun.
There's no point in meeting with friends and having a coffee if there's nowhere enjoyable to drink it. With this in mind the café has been designed to create an enclosed, calm environment from the flipping area.
Coffee lovers and spectators alike will enjoy their own personal experience Flip Out on another level.
Will Flip Out Stoke be in for Christmas?
We're excited to be working with the Flip Out team and we're enjoying helping them to quickly achieve their opening date in December.
"Flip Out Stoke is bringing a completely new experience to Staffordshire and we're excited to be part of this."