On 6th June Sarah Croft and I will be joining a small team of cyclists who have willingly agreed to attempt the ultimate cycling challenge to raise money for the County Air Ambulance Trust HELP Appeal.
What will we be doing?
We'll be completing a 124 mile cycle ride from Stafford to Caernarfon in just one day!!!
It's not going to be easy at all, we're suckers for punishment! The route we've chosen will take us through the picturesque counties of Staffordshire and Shropshire and then onwards to Wales, towards Snowdonia's mountainous climbs!!
What goes up, must come down and our legs will have a well-earned rest on the descent to the historic coastal town of Caernarfon.
Who's doing it and why?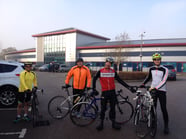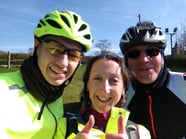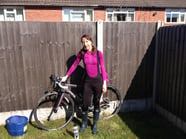 Our team is a "mixed bag" of abilities from super pro cyclists to riders who have simply bought a bike especially to complete this challenge.
However, we all have one thing in common and that's a passion to help the County Air Ambulance Trust HELP Appeal.
What does the appeal do?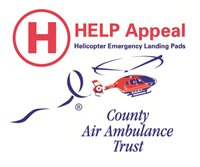 The Air Ambulance is a great facility to treat and transport patients to hospital quickly, but without helipads the delays in landing can be deadly!
The HELP Appeal raises funds needed to construct or update existing helipads around the country to ensure that all Major Trauma Centres and key A&E hospitals have suitable helipad access for the future.
It's sad to learn that the HELP Appeal charity doesn't receive any financial help from the Government or the National Lottery Funds. The money raised by the charity is the sole contributor for helipads throughout the country.
Take a look at this short video to see how the money is spent.
How can you help?
If like me you want to make a difference and help to save lives, offering your support is easy.
Simply visit our Just Giving page through the Just Giving button below to donate whatever you can, whether it's a £1, £5 or more.

Or easier still, TEXT your amount you would like to donate to CYCU83.
Every £1 you donate gives us a much needed boost of encouragement to help us through the tough training and better still you'll be saving lives.
Thanks for your support.