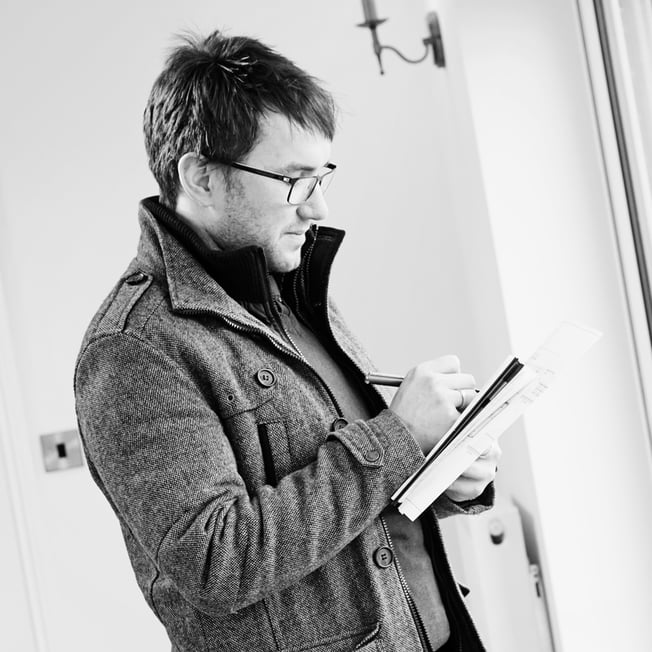 Architectural qualification
We're delighted to announce that Anthony Walker is now a fully qualified architect after passing his Part 3 Diploma in Professional Practice in Architecture through the University of Nottingham.
Having gained the RIBA Parts 1 and 2 whilst studying at The University of the West England, in Bristol and working part time in practice, has allowed Anthony to be actively involved on a diverse range of projects within a variety of sectors, from small scale works to million pound developments.
During his professional studies and working at Croft Architecture Anthony has developed a broad knowledge and understanding, which has not only facilitated his educational progress, but also his professional development in practice, where he has actively been involved with numerous projects through every stage of the design process from start to finish. Working in practice has also provided Anthony with the opportunity to get involved with the daily operations of the business and how to manage a growing architectural practice.
Anthony has a passion for design, developing a particular interest and strong expertise in 3D visualisation. He has the ability to transfer 2D drawings into realistic and compelling 3D visualisations that bring new spaces and places into a reality for people.
He has actively worked on numerous projects to achieve sustainable design solutions to obtain BREEAM rated accreditation, ensuring a minimal environmental impact through design, responsibly resourced materials, subtle integration of technologies and innovative construction techniques.
Becoming an architect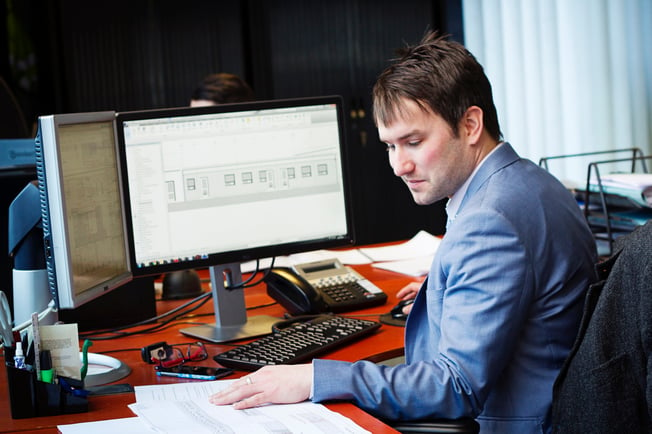 Architecture and construction are extremely complicated and detailed. This is why a trainee architect spends seven years in education. The RIBA Part 3 is the final stage of a substantial qualification process and it is achieved whilst working in an architectural practice taking up to 24 months to complete.
The course is designed to test trainee architects to be able to provide professional expertise and leadership within the construction industry, by providing them with the necessary intellectual and practical skills for the profession. Working in an architectural practice for Part 3 of the qualification also ensures that trainee architects are up-to-date with the latest changes to legislation regarding contracts, planning and health and safety.
The next step
The studying doesn't stop there after qualification, chartered architects are obliged to undertake a specified number of hours in continuing professional development to strengthen and keep their knowledge right up to date.
The term 'Architect' is actually protected by UK law. Architects must be registered with the Architects Registration Board (ARB) and only architectural practices registered with the Royal Institute of British Architects (RIBA) can be called an RIBA Chartered Practice and following registration they must follow a further set of professional practice requirements.
We're all extremely proud of Anthony. It's great to see that his years of dedication at university, in office and at home have produced the results he has worked so hard for. It is obvious that his passion for design, the desire to qualify as an architect and the enjoyment of his job at Croft Architecture has driven to succeed.
Anthony says,
"I couldn't imagine doing any other job, studying architecture has provided me with opportunity to learn so many new skills from drawing and graphics to 3D modelling and business management. A career as an architect is challenging but rewarding in many ways; it allows you to express your creativity and to design spaces that enhance the quality of people's lives. I'm looking forward to developing my career as a qualified architect at Croft Arhitecture."
Anthony will continue to be an integral part of the growing team here at Croft Architecture.
Congratulations Anthony we're all extremely proud of you and your achievements!