We are excited to announce that Croft Architecture has won two awards at the recent Shropshire and Staffordshire LABC Building Excellence Awards 2014.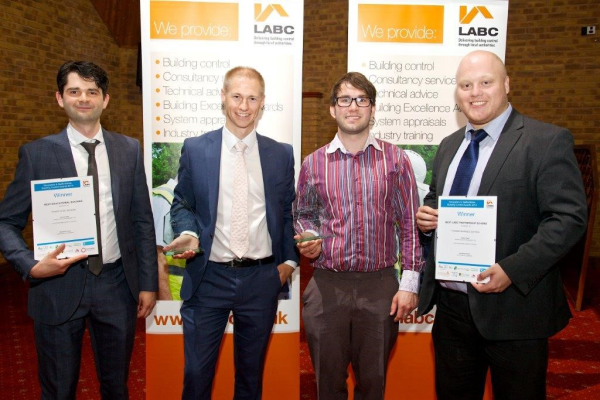 We are extremely pleased to have won the category for the Best LABC Partnership Project in 2014 for Thomas Barnes Primary School in Tamworth, Staffordshire. This was an exciting project to be part of as the school buildings date back to the 18th century and are nestled between the Coventry Canal, Hopwas Woods and the picturesque banks of the River Tame.
The locality of the site meant from the beginning of the project careful consideration needed to be taken to ensure safe and easy access to the site during the build. The scheme involved designing an extension to the existing school building providing new classrooms, a staff room and toilets.
The historic nature of the classrooms have been sensitively designed to sympathise with the 18th century style of the existing school buildings having a steeply pitched tiled roof, brick and stone corbel detailing at the eaves and traditional sash windows with a brick arch lintel.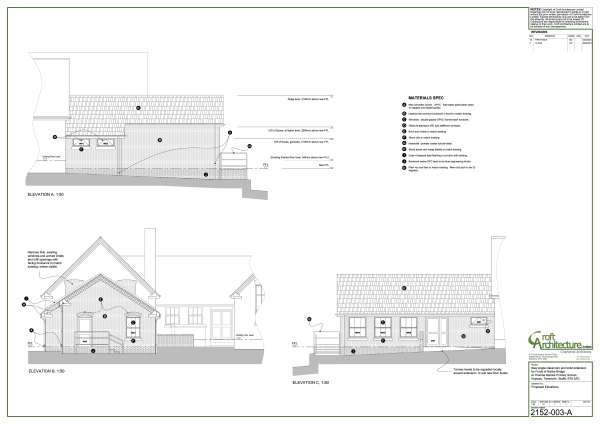 Croft Architecture is also proud to be part of the winning team scooping the LABC Best Educational Project in 2014 as architects to Fords of Blythe Bridge for Paget High School Business and Enterprise College, Burton-on-Trent.
This was an interesting project that uses a varied palette of building materials including brickwork, cladding and render panels forming a new single story extension alongside the existing school buildings. The two new classrooms and office space are accessible to all through a new glazed corridor linking the classrooms to the main school building.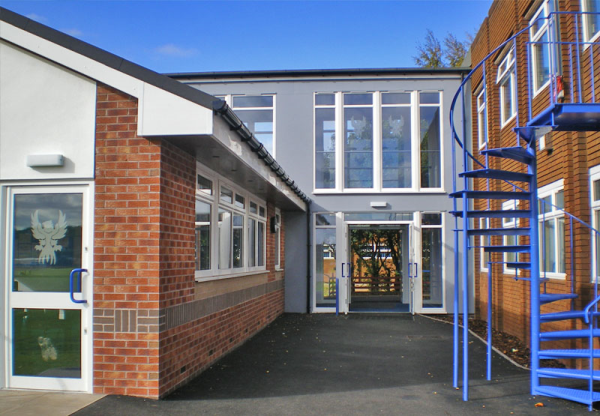 We were pleased to receive both of our awards from David Roberts MRICS, the Principal Building Control Surveyor of Cannock and Stafford Building Control. We have worked closely with David for many years and we were lucky enough to have him present the award to us.
Upon receipt of both our awards David kindly commented,
"We are pleased to be partnered with Croft Architecture and we are delighted that they are winners of the Best LABC partnership in the 2014 Shropshire and Staffordshire Building Control Awards.
We have an excellent working relationship with the practice and the building regulation schemes that we receive from Croft Architecture are always of the highest standard of presentation, technical specification and clarity".
We're delighted to have been part of the celebrations and more importantly to have been recognised for our achievements. We are looking forward to the prospect of gaining further professional awards for our growing portfolio of exciting projects.