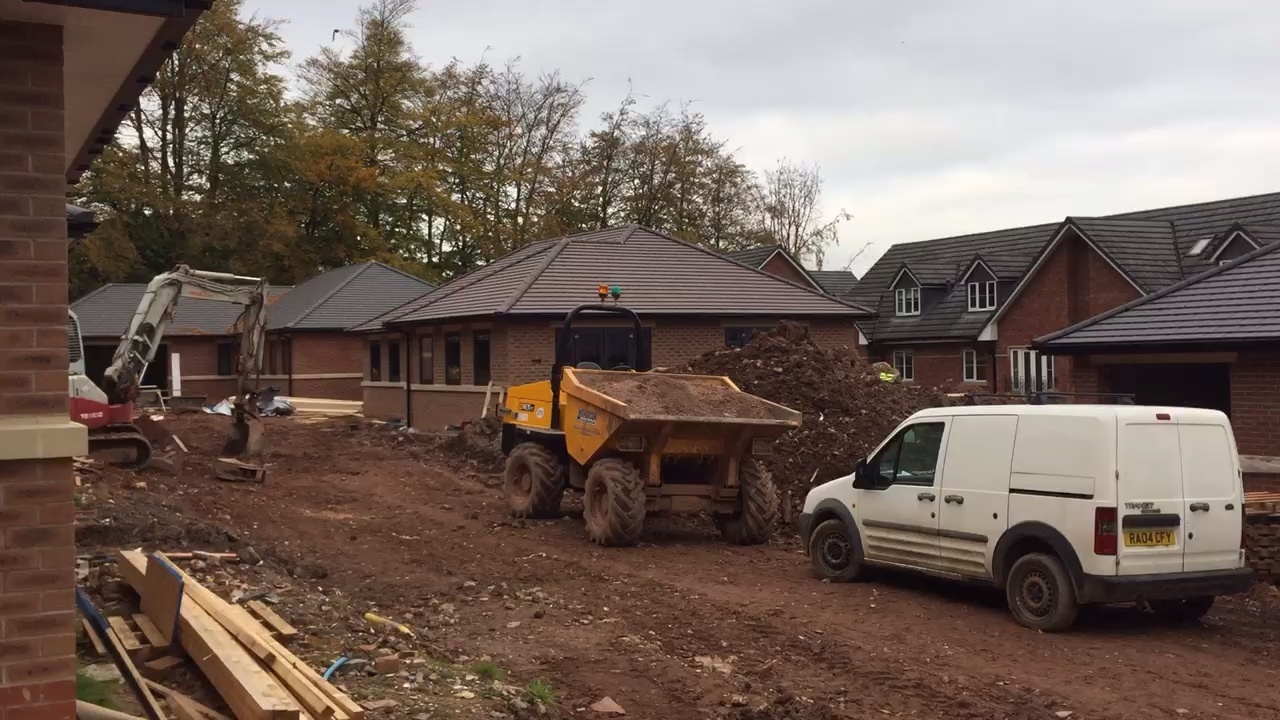 It is our pleasure to bring news that planning approval has been granted for a new development of homes in the market town of Newcastle-under-Lyme, Staffordshire.
Croft Architecture has transformed the 0.66 hectare site of the former Priory Day Care Centre at Lymewood Grove into an impressive small community of single storey homes designed principally for residents over 55 and their families. It is already clear that there is a real need for bungalows in Newcastle-under-Lyme, with interest and enquiries for the gated bungalows rolling in!
While fulfilling demand for this type of accommodation, the development also assists with the much needed supply of new homes in Newcastle-under-Lyme.
The site is nestled alongside established woodland and residents will feel secluded from their town centre location which feels more like a suburban setting. The geography of the site and proposed design provides privacy new residents while having a minimal impact on the neighbouring areas.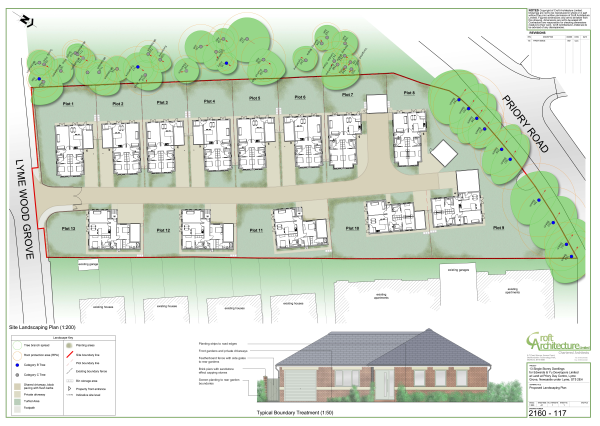 The thirteen attractive new detached bungalows are ideally positioned within walking distance of Newcastle-under-Lyme's community facilities, shops, bars, restaurants and transport network in the town centre.
Residents will access their new homes by a shared gated driveway, providing a good standard of security and privacy to the development and forming a sociable gated community.
Homes have been designed to offer a spacious well lit environment with a direct relationship to gardens, the surrounding site and the adjacent woodland. Accommodation includes two generous bedrooms with ample amenity and storage space, a lounge, dining area and kitchen with a utility area.
All homes will have two parking spaces with their own garage as well as generous garden space to each property. The development has been carefully designed to ensure that the landscaping will complement Friar's Wood as well as retaining and enhancing the protected trees on site.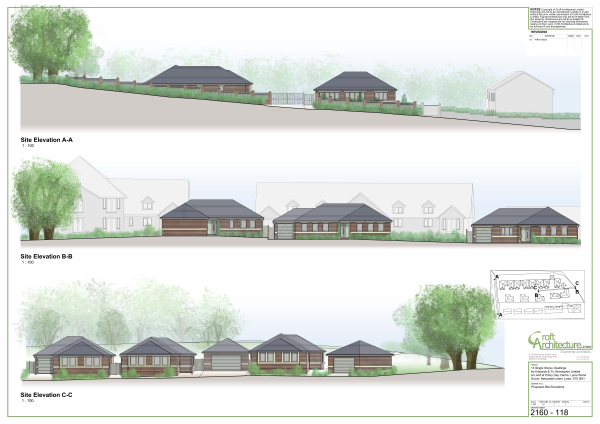 The new development will allow all residents to embrace an active and sociable lifestyle with the convenience of the town location on the doorstep. Upon completion the new development will provide secure and spacious homes tucked away round the corner from an active lively town.