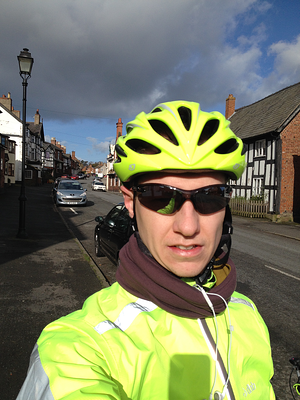 In 9 months I have turned from a road cycling novice into what my wife refers to as an utter cycling geek! I must confess that I have become a tiny bit addicted to the sport. Accepting my new found obsession I thought I'd put it to good use and raise some money for a needy cause at the same time.
Not being one to shy away from a challenge I signed up for the annual Dougie Mac 110 mile Bike Ride from Stoke on Trent to Llangollen and back.
It was a perfect choice, as it was early spring, there was still plenty of time to train and raise the important funds for the local charity.
As soon as I created my Virgin Money Giving page that afternoon the donations started to stream in. It was clear I was then committed to completion, there was no turning back now!
To kick start my training I started cycling 12 miles each way to the office in Stafford and saved the longer rides for the weekend with my new cycling buddies. Though they are older than me they are significantly fitter and more experienced! I have gained essential tips, tricks and goals from cycling with a more experienced group that was great preparation for the ride.
As training progressed I increased my riding miles,but rides did not always go to plan. As we all know GPS can struggle with certain roads at times and unlucky for me it happened! I shouldn't really complain as it's the same great technology that helped me to get up to 90 miles with only a few weeks to go. However on this occasion, well I wouldn't say I was lost, but I took a slight detour.
The week before the ride I though a little additional training would be good for me, so I embarked upon the Mow Cop Killer Mile running race on 8th May with my wife Sarah.
We both managed good times, however, Sarah my wife did beat me and came fifth out of all women!
I looked at it as power to weight ratio, her being the lighter of us. This event really spurred me on and the money being raised really boosted my morale.
The day of the event was bathed in sunshine! What a way to start the Dougie Mac Bike Ride, and it was fantastic to see so many people turning out to support such a great local charity.
I was ready and raring to go, but after only a mile or so from the start my chain came off! In the age old tradition of cycling honour, my cycling buddies ditched me and that was the last I saw of them! I met and tagged along with another group of cyclists making great time to Llangollen (3 hours) for a pit stop and bite to eat before getting back on the bike and homeward bound.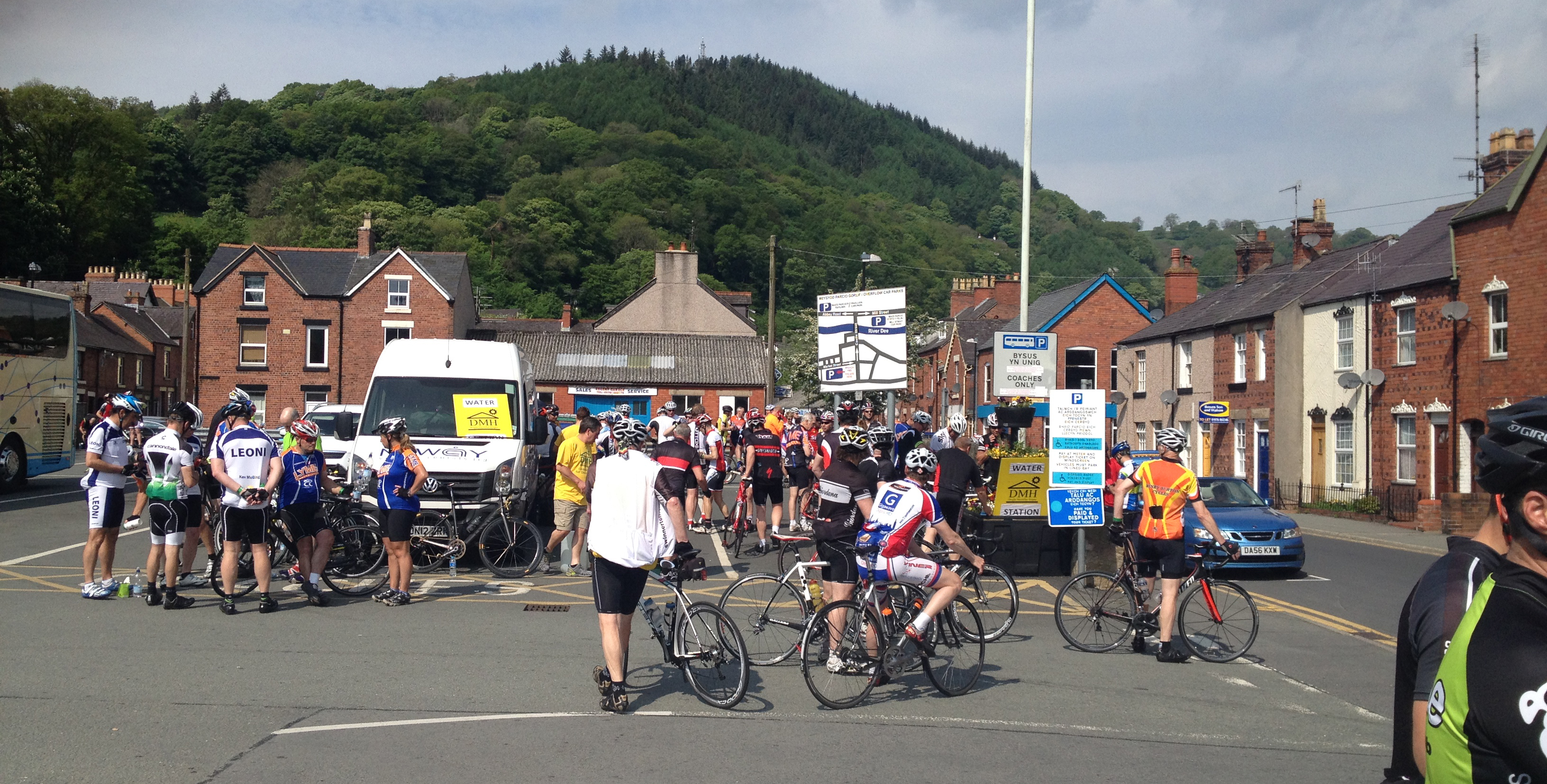 The riding atmosphere was great and as I drew closer to home some of my family members met me along the way to support the ride on the home stretch!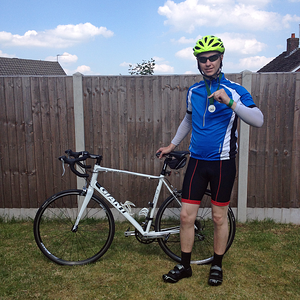 I arrived back at the Michelin, Stoke on Trent in a good time of about six and a half hours. Time wasn't the priority of the ride to me though, it was the taking part, finishing the challenge and most importantly raising money along the way.
I would like to thank everyone who supported my Croft Architecture cycle ride for Douglas Macmillan through charitable donations. At the time of writing £300 has been gained for Dougie Mac and I have gained a few aches and pains too.
So whats the next challenge I hear you ask? Well that's undecided as yet, if you have any good ideas, let me know in the comments below.