Plans to transform a disused historic building into shops and apartments have been granted planning permission by Stafford Borough Council.
Stone car dealership Hill and Swift have won permission to revamp the former Joules Maltings and to build an apartment block on neighbouring land.
The Maltings, in Adies Alley, Stone, were on the brink of being demolished when English Heritage gave them Listed Building status in the 1990s.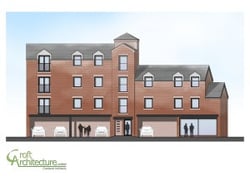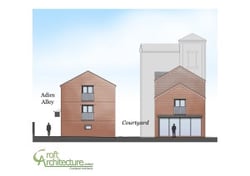 The plan will reinvigorate an under used area at the rear of Stone's High Street, helping to create an attractive gateway into the town from the Trent and Mersey Canal.
Plans for the development were drawn up by Stafford based Croft Architecture.
Managing Director Carl Croft said: "We were overwhelmed by the support for the plans from the public when we published them late last year.
"Following consideration, Stafford Borough Council has decided to approve the application without it having to go through the planning committee process.
The plans have been sympathetically devised to protect the historic Maltings drying area and preserve them as a building feature.
All apartments will be built to a very high specification promoting quality town centre living at the heart of Stone.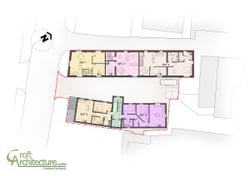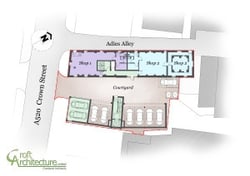 "Stone is an historic brewing town and we felt it was important to reflect this by incorporating elements of the Maltings interior into the plans," said Carl Croft.
"The drying area will be reworked as a shop which the owners feel would be ideal for a company selling local produce."
The new building is set to be developed on an old garage site opposite the Maltings.
The planning application incorporates five apartments. Building height will vary from three and a half storeys at the rear to two storeys at the front in a plan designed to ensure that the historic Maltings building remains the prominent feature of the new development.
Britain's empty Homes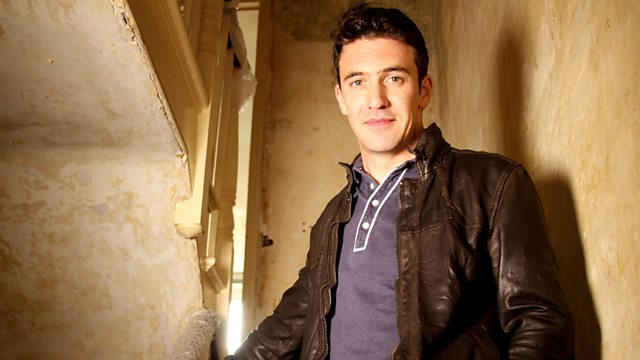 (Image - BBC One - Britain's Empty Homes)
The historic Maltings project generated a huge amount of media interest following schemes planning success and subsequently featured on BBC One's documentary, Britain's Empty Homes. The series reveals the great potential that vacant places in the UK can offer in terms of budget and lifestyle, and they also follow the work of the nation's empty property officers.
Carl Croft met with Joe Crowley in Stone, Staffordshire, to film Series 5 with Joe, revealing more about the fascinating history surrounding the Maltings Project. The programme unveils how the historic building was once part of the local beer industry and how the team at Croft Architecture are sensitively transforming the dilapidated building into luxury hotel accommodation for the Crown Hotel.
Click here if you'd like to find out more about the project on Britain's Empty Homes.